Parodos
Robert B. Lisek and Mirosław Chudy  APEIRON
02 24–03 26
On Friday, 24 February, 5:30 p.m., the KKKC Exhibition Hall (Didžioji Vandens g. 2, Klaipėda) launches Apeiron – an exhibition of media art by Robert B. Lisek and Mirosław Chudy 
APEIRON
The project shows how technology mediates the reorganization of human behavior and  what it means to be human at a time when digital technologies are dominating our lives. The project transforms information flows into scores and videos. Artists are using machine learning algorithms to create artworks and large scale projections.  Trained in selected data from the daily behavior of artists,  the program will translate information into sounds and videos.  Site-specific work that change the way spaces function and people behave in them, creating the possibility of new, unexpected ideas and relationships.
History of life, diseases, fights, war stories, stories about the world, situations, people, systems…
In an age where we are giving up privacy and autonomy in favor of digital living, we have never been more under surveillance. Monitored by our devices, applications and the corporations behind them, our data has not only become currency, but also directs our bodily ways of being in the world. The work critically engages with intercultural ideas of privacy, agency, and trust in relation to artificial intelligence (AI) and other data-driven technologies.  The strength of the collected and analyzed data goes far beyond the functions of monitoring and supervision, enabling predictive control. The project increases the user's feeling of lost of reality through the use of partial data destruction, the use of false data, images, videos, sounds and texts.
About the authors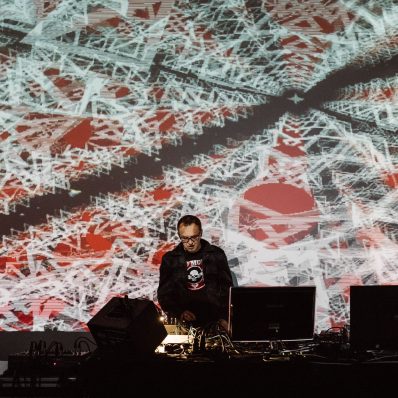 Robert B. Lisek is an artist, mathematician and composer who focuses on systems, networks and processes (computational, biological, social). He is involved in a number of projects focused on media art, creative storytelling and interactive art. Drawing upon post-conceptual art, software art and meta-media, his work intentionally defies categorization. Lisek is a pioneer of art based on Artificial Intelligence and Machine Learning. Lisek is also a composer of contemporary music, author of many projects and scores on the intersection of spectral, stochastic, concret music, musica futurista and noise. Lisek is a founder of Fundamental Research Lab and ACCESS Art Symposium. He is the author of 300 exhibitions and concerts, among others: SIBYL – ZKM Karlsruhe; SIBYL II – IRCAM Center Pompidou; QUANTUM ENIGMA – Harvestworks Center New York and STEIM Amsterdam; TERROR ENGINES – WORM Center Rotterdam, Secure Insecurity – ISEA Istanbul; DEMONS – Venice Biennale (accompanying events); Manifesto vs. Manifesto – Ujazdowski Castel of Contemporary Art, Warsaw; NEST – ARCO Art Fair, Madrid; Float – Lower Manhattan Cultural Council, NYC; WWAI – Siggraph, Los Angeles. More:
Mirosław Chudy is a member of the Galeria 66P team associated with Konrad Jarodzki's studio at the PWSSP (now Academy of Fine Arts) in Wrocław. He studied there in the 1980s together with other representatives of the new expression movement, e.g. Wojciech Urlich, Maja Godlewska and Władek Zaporowski. During their studies, they co-created the legendary Klub Linda, which was also frequented by Krzysztof Skarbek, Jarosław Potoczny, Leszek Frydryszak and Łukasz Morawski. In 1987, just before graduating, Chudy left for Athens, where he studied at ASFA until 1990 in the studio of Jannis Kounnellis, one of the leading representatives of the Arte Povera trend. This is the beginning of a new language that is absorbed by a whole generation, its formats are reportage and installation, painting, if it exists, is on the margin, as a note. From 1990 to 2007 he lived successively in Toronto and Chicago. Currently, he lives and works permanently in Miami, USA, combining individual artistic practice with commissions for interior design and event setting. He is associated with Six Six Pe as an expert and a member of the advisory body creating the program of the place.
The exhibition opening will be accompanied by the performance Unpredicted by Robert B. Lisek at 6 p.m.
Robert B. Lisek – UNPREDICTED
I have been working on new methods of video synthesis using machine learning techniques. The performance proposes Neural differential equations for sound and video synthesis. Differential equations are the fundamental language of all physical laws relating to a wide variety of patterns of motion, e.g. oscillators, elastic fluids or gases.